Back to top
News and Announcements
Packets for Absent Students on March 16th
Packets for students absent on March 16th will be available from 9am to11am this Wednesday through Friday, March 20th at our food pick up location. These packets are assigned to students that identified that they had no internet service or they were told specifically by their teacher that packets would be prepared for them. All other students will receive remote learning through the Google Classroom Platform.

March 16th- Remote Learning Update
March 16th Athletic Update
All athletics are canceled until further notice.

Superintendent Update March 16, 2020
Effective Tuesday, March 17, 2020, all schools in the Winslow Township School District will be closed and will remain closed until further notice.

March 13th - Update on Senior Trip
March 13- Update on Athletic cancellations
All athletic games and scrimmages are canceled until March 30th. All practices will continue as planned. We will continue to update you as new information becomes available.

March 13, 2020 Update Letter
March Cancellation of Events

March 12, 2020: Coronavirus (COVID-19) Update from the Superintendent
In preparation for a possible public health related school closure due to the spread of the Coronavirus (COVID-19), the Winslow Township School District will have early dismissal days for students on March 17,18 and 19, 2020. During this time, our teachers and administrators will have an opportunity to prepare plans for the provisions of home instruction.

March 10, 2020: Correspondence from Superintendent on COVID-19 (Coronavirus)
The Centers for Disease Control (CDC) and the New Jersey Department of Health (NJ DOH) have been providing school districts in New Jersey with information on how to slow or prevent the spread of COVID-19, commonly known as Coronavirus, with special emphasis on measures that schools and families can take to protect students and staff.

March Newsletter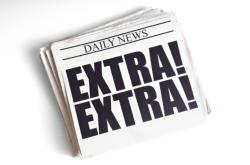 Click the link to see the Winslow Township High School Newsletter!