Back to top
News and Announcements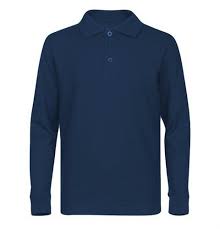 Uniform Dress Code Policy

January 6, 2020

Dear Parents and Guardians,

Happy New Year, I hope that this letters finds you all energized and ready for the year. As this time of year arrives, it comes with colder weather for the next few months and I would to take this opportunity to remind students and families of the district uniform dress code. Detailed information on the district dress code policy (5511) can be found on the high school web page in our handbook and on the district web page under board policy. The abbreviated version of the policy is as follows:

• Pants/Shorts shall be khaki or navy blue only. Cargo pants, balloon style, multiple pockets are not permitted. Leggings, jeggings, and stirrups are not permitted.
• Dresses, Jumpers, Skorts, and Skirts shall be khaki, dark green or navy blue only. Skirts, skorts, jumpers and dresses are to be no more than 3 to 4 inches above the knee.
• Shorts may be worn in the warm weather. Shorts cannot be more than 1 inch above the knee.
• All pants/skirts/shorts must be worn with the waistband at the waist. No drooping pants.
• Sweat pants/gym shorts and t-shirts (grey or dark green) may be worn in gym class. Students will be asked to wear sneakers on their gym days.
• Shirts and blouses shall be solid white, dark green or navy blue. Shirts and blouses shall be long or short sleeved with a collar. Long sleeved same color solid turtlenecks/t-shirts may be worn under uniform collared shirt.
• Sweaters, vests and dress jackets shall be solid white, dark green or navy blue only. Zippered crew neck/ v neck sweaters and sweatshirts may be worn over a collared shirt, but not in place of a regular shirt.
• Appropriate footwear should be worn at all times, such as shoes, sneakers, etc. All footwear must be secured to the student's feet. (Flip-flops, thongs, or slippers are not permitted for safety reasons.)
• Denim is not permitted.
• Hoodies are not permitted.
• Outdoor garments, coats, jackets, hats, and gloves may not be worn in the building after the homeroom bell rings. Students are expected to keep these items in their lockers.
• Hats, sweatbands, bandannas, head covers or picks are not to be worn in the building.

It is extremely important that I note, hoodies and jackets are not permitted as part of the dress code and cannot be worn during the school day. This is a violation of the policy and will result in suspension. Students are encouraged to wear long sleeve garments on cold weather days. Administrators and teachers are available to provide any clarifications that may be needed.

Thank you,
Kurtis Marella, Principal
Winslow Township High School

For your convenience a link to district uniform policy 5511 has been included below.
https://www.winslow-schools.com/pdf/board_pol...