Back to top
News and Announcements
March Newsletter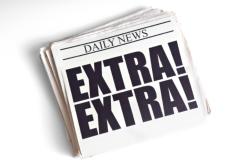 Please click the newsletter link.

JROTC Soaring Eagle Battalion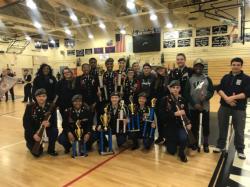 Winslow Township High School Army JROTC Soaring Eagle Battalion attended the Army JROTC 2nd Brigade Drill Competition on March 2, 2019.

8th Grade Open House
8th Grade Open House- March 20, 2019 from 6:30 PM to 7:30 PM in the WTHS Cafeteria.

Course Selection Information for the 2019-2020 School Year
Course selection will begin on March 8th and run through March 28th, 2019. Please click here to see more details.

WTHS Indoor Guard - 1st Place in the Cumberland Regional HS Tournament Indoor Association Competition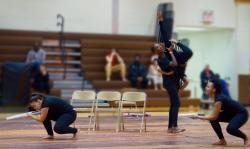 On Saturday, February 23, 2019, the WTHS Indoor Guard performed at the Cumberland Regional HS Tournament Indoor Association competition. The WTHS Indoor Guard scored a 71.00 and came in 1st Place, defeating Eastern Regional HS in Scholastic A Class competition.

Information on Water damage in High School "D" hall.
Please see the attached memo from Dr. Poteat, Winslow Township Superintendent of Schools.

Five WTHS students earn entry into the Philadelphia Flower Show!!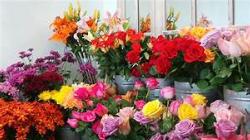 National Signing Day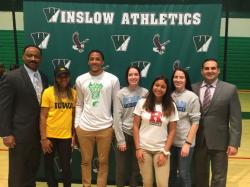 Congratulations to:
Tionna Tobias- Iowa University - Track
Prince-Dru Bey - Merrimack College - Football
Laura Stump - Kean University- Field Hockey
Morgan Stump- Kean University- Field Hockey
Adriana Mercado- Rutgers University- Soccer
Donovan Bunch - Rutgers University- Football (Early Signing)

Congratulations to the Girls Track Team for winning the Group III Indoor State Championship!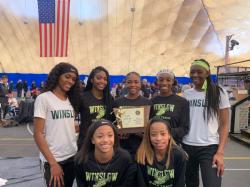 Winslow Township High School Model United Nations Club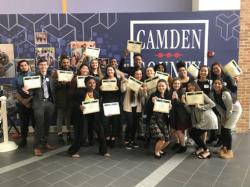 Winslow Township High School Model United Nations Club
attends the World Affairs Council Conference on Thursday, January 17, 2019