Back to top
News and Announcements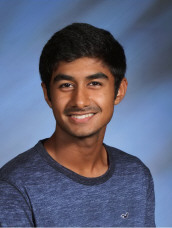 Jaison Prajapati Awarded All –Group 3 in Boys Tennis

Congratulations to 11th Grade Tennis Player Jaison Prajapati with an 18-7 record this season.
Jaison is the first WTHS Tennis player to qualify for the State Singles Tournament in 11 years. For his accomplishments, Jaison was awarded All-Group 3 in South Jersey.

We would also like to congratulate Matt Nguyen, who was awarded a $1,000 Scholarship Achievement Award from the South Jersey Tennis Association. Matt will be attending Thomas Jefferson University for Pre-Med in the fall.

We are Winslow Proud of both Jaison and Matt for representing the Winslow Township School District in the best possible way.