Back to top
News and Announcements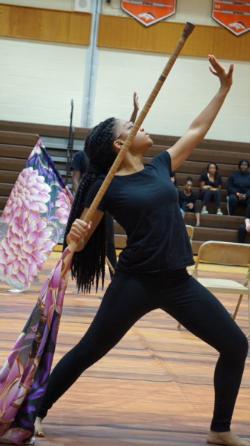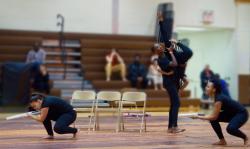 WTHS Indoor Guard - 1st Place in the Cumberland Regional HS Tournament Indoor Association Competition

On Saturday, February 23, 2019, the WTHS Indoor Guard performed at the Cumberland Regional HS Tournament Indoor Association competition. The WTHS Indoor Guard scored a 71.00 and came in 1st Place, defeating Eastern Regional HS in Scholastic A Class competition.
As of Week 5 in TIA competition, the WTHS Indoor Guard is the #1 seeded Scholastic A Guard in the entire circuit.

The show is entitled, "From Within" and is based on the movie, "The Color Purple". The Indoor Guard is led by Guard Captains Dana Brooks and Tatiana Davila and consists of Aaliyah Bassirou, Gabby Stewart, Alisa Kelly, Cassandra Todd, Kaylee Pou, Kaitlyn Maccaroni, Bryanna Andrews, Tori Brooks, Kimorah Rogan, Alyssa Goldsboro, Ameenah Holcomb, and Naomi Ibidapo.

Congratulations to the WTHS Indoor Guard!