Back to top
News and Announcements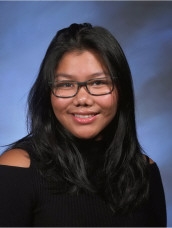 Congratulations to Emilia Juarez for being accepted into the Olympic Conference Honors Band

Congratulations to Emilia Juarez for being accepted into the Olympic Conference Honors Band as a Flute player. This is her second consecutive year of being accepted into this group.
As a member of this Ensemble, she will be attending an all day rehearsal at the Washington Township High School on Tuesday, January 29, 2019 as well as after school rehearsals on January 15th, 17th, 22nd, and 24th. The concert will be at 7:30 PM on January, 30, 2019 at the Washington Township High School Investors Performing Arts Center.
Emilia is a respected and hard working member of the Winslow Township High School Concert Band and we are all very proud of her accomplishments.