Back to top
News and Announcements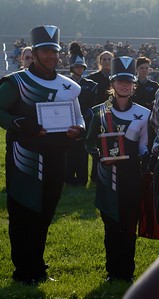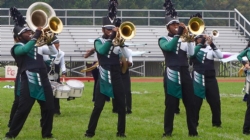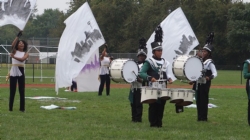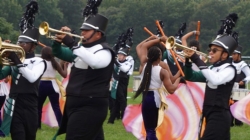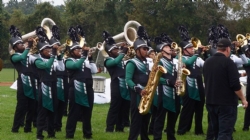 WTHS Marching Band takes 1st Place in Group 3 Open Class competition at the Penns Grove HS Tournament Of Bands

WTHS Marching Band Accomplishments for Week of 10/7/18
On Friday night, the WTHS Marching Band performed at the Homecoming Football Game against Paul VI. The Band did a strong and exciting Pregame performance.
On Sunday, the WTHS Marching Band performed at the Penns Grove HS Tournament Of Bands competition. The WTHS Marching Band scored an 83.4 and came in 1st Place in Group 3 Open Class competition. The Color Guard also won their second Best Color Guard Award of the season and the Drumline won their first Best Percussion Award of the season.
Our show is entitled, "A Harlem Renaissance" and features the music of Duke Ellington. The Band is led by Drum Major Casey Cox, Assistant Drum Major Aaron Pou, Horn Captains Carissa Fleenor and Terrence Meekins, Drum Captain Trent Moore, Pit Captain Jyair Washington, and Guard Captains Dana Brooks and Tatiana Davila. The show consists of Porgy and Bess Symphonic Portrait, Take The "A" Train, Harlem Nocturne, Caravan, and I Got It Bad (And That Ain't Good).